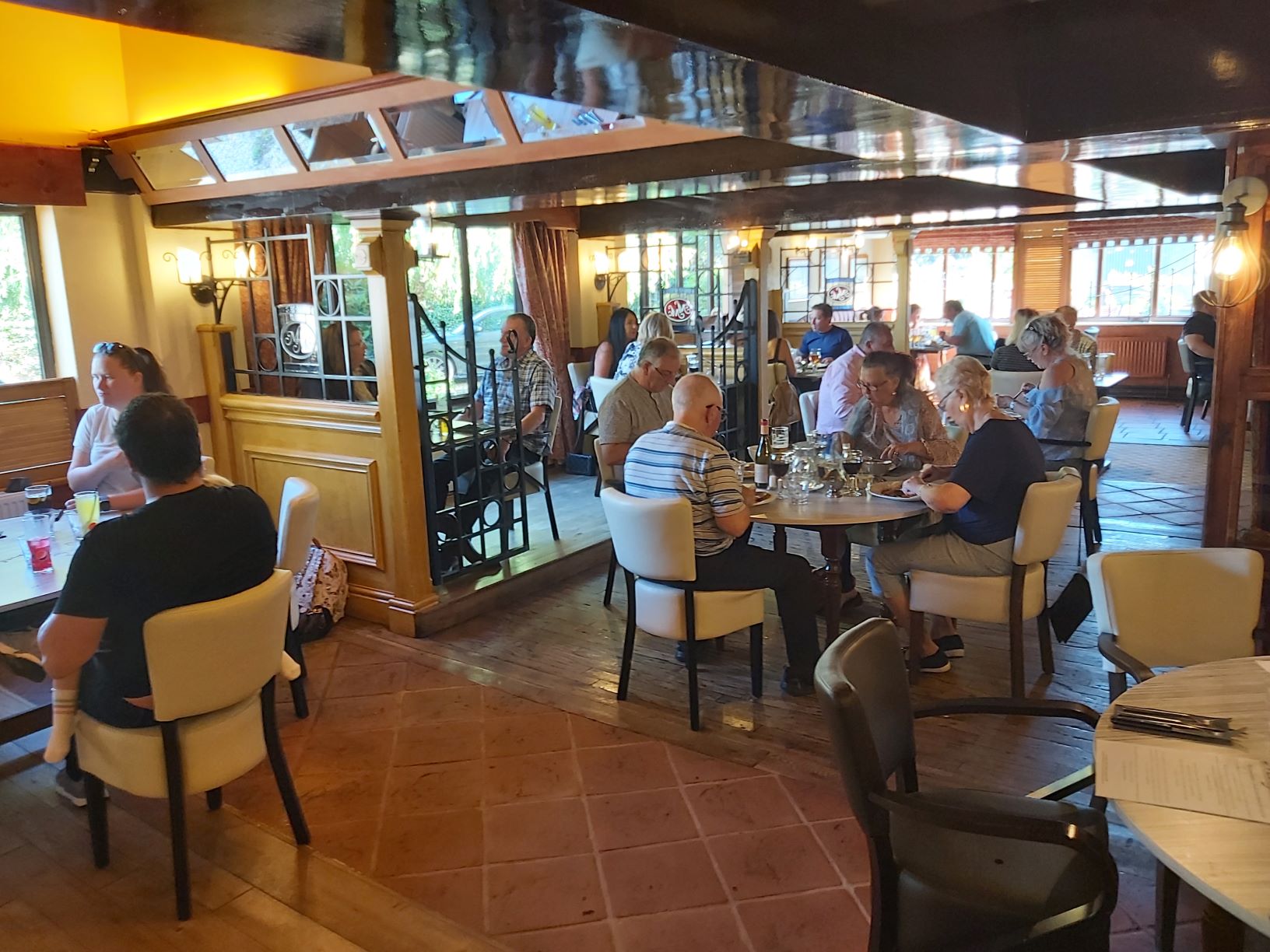 Super Sunday
We take great pride in the quality of our Sunday roasts, which run alongside the A La Carte menu.
Lancashire Pork with Crackling, Apple Sauce and Stuffing –
York Gammon boiled in Pepsi before roasting –
Sirloin of Beef with Yorkshire Pudding –
Our Famous Carvery Roast Platter.
All our Sunday roasts are served with special recipe roast potatoes, mashed carrot and swede, perfect gravy and fresh vegetables.
Sunday Roasts 'To Go' Available Now –
Have a Look!
Menu
All our joints are Freshly Roasted, Carved to Order and Served with Fresh Vegetables, Roast & Mashed Potatoes, Carrot and Swede and Roast Gravy
Either Sirloin (served pink) or Topside (well done) of Angus Beef
served with a Yorkshire Pudding
£12.95
---
Loin of Lancashire Pork
with Sage and Onion Stuffing and Apple Sauce
£10.50
---
York Gammon
boiled in Pepsi Cola and then Baked
£10.50
---
Carvery Plate – A Slice of Each
Beef, Pork and Gammon. Served with a Yorkshire Pudding, mash and roast potatoes, apple sauce and Sage & onion
£13.95
---
Small Roast
£7.50
---
Small Carvery Roast
£8.50
We want to ensure you enjoy your meal. so if you have any food allergies or dietry requirements please inform a member of our team before you order